Weight-loss is a significant concern across the globe these days, especially amongst the newer generations. As medical reports and popular culture portray obesity in an unfavorable light, measures to lose weight and stay fit are becoming increasingly important. One of the most popular ways to lose weight in a healthy way is by adopting specific low-carb diet types, like Keto or Paleo diets. These diets cut down on carbohydrate intake, and increase the intake of fats instead. It has been observed that this practice speeds up metabolism, and hence, weight loss. So if you are Keto/Paleo beginner, looking for an easy but delicious recipe to help with your weight-loss regime, the Garlic Ghee Baked Chicken Breast Recipe is just for you.
The Garlic Ghee Baked Chicken Breast Recipe is an easy recipe that needs a short amount of preparation time and makes an excellent Paleo/Keto dinner/entrée. You can use leftover chicken breast to make this recipe. All the ingredients can be easily found in the kitchen, and looking for them should not trouble you at all.
Category: Dinner/Entrée
Cuisine: American
Preparation Time: 5 minutes
Cooking Time: 30 minutes
Serving: 1
List of Ingredients:
One chicken breast
One teaspoon of garlic powder
1 Tablespoon of ghee (You can use coconut oil or olive oil for an AIP diet.)
Two cloves of garlic, chopped (or two teaspoons of extra garlic powder)
One teaspoon of sea salt.
One teaspoon of chives, diced (optional)
Instructions for making Garlic Ghee Baked Chicken :
Step 1- Preheat your oven/microwave to 350F or 180C.
Step 2- Take a sheet of aluminum foil and place the chicken breast on it. The foil will ensure that your chicken stays moist and soft.
Step 3- Add the chopped garlic, garlic powder, and sea salt to the chicken breast.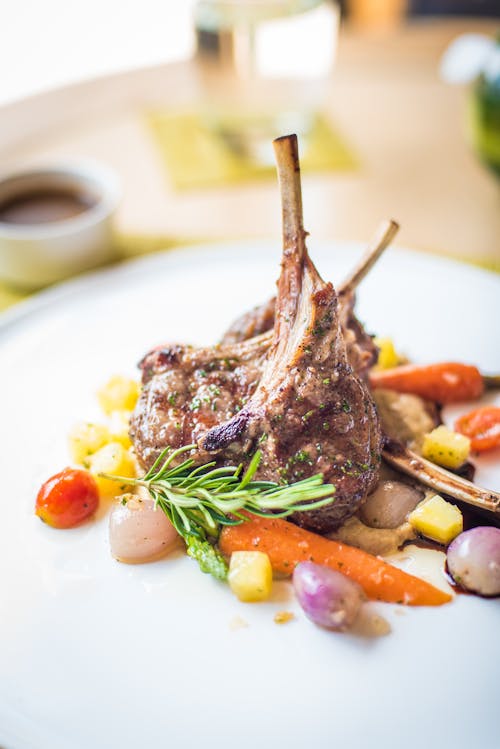 Step 4- Pour some ghee over the piece of chicken breast. If you are following an AIP diet, do not use ghee. Use coconut oil or olive oil instead.
Step 5- Mix the ingredients into a paste and rub the mixture on the chicken breast with your hands. The mixture stays on the aluminum foil, saving you the necessity of another bowl or container.
Step 6- Pack the chicken breast carefully into the aluminum foil. Do not pack the chicken too tightly, as this might make the chicken dry.
Step 7- Now, put the chicken breast in the oven and bake for about 30 minutes, so that the chicken breast is completely cooked. Check that chicken is completely white inside and not pink, and its internal temperature is 165F or 75C.
Step 8- Pour some extra ghee over to the baked chicken breast to add to its delectability. Add salt to taste, and sprinkle some chopped chives on top. Add the baked chicken breast on top of a salad, and your Keto/Paleo/AIP dinner is ready.
Serve hot and enjoy